GLASS RAILING - BALUSTRADE
---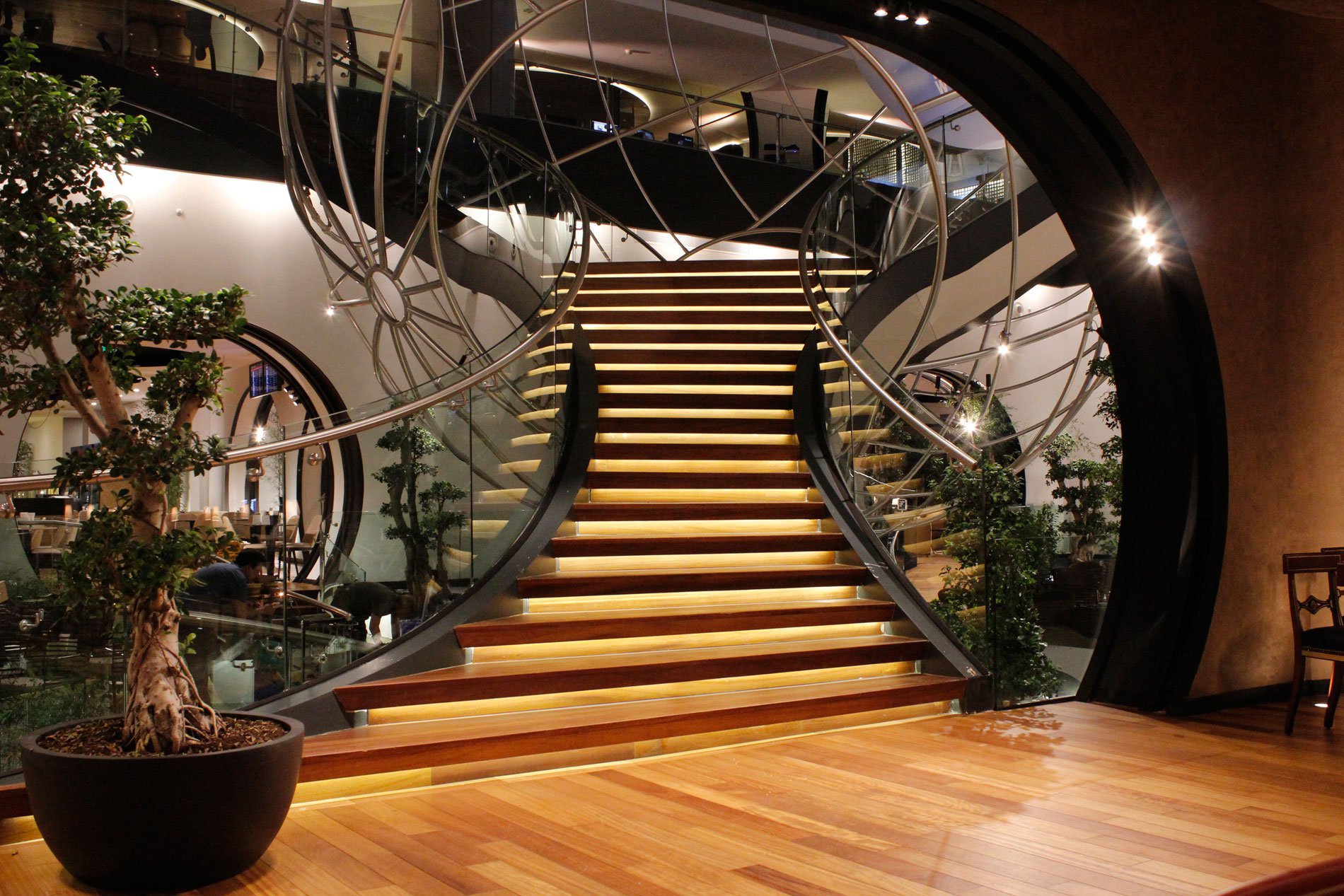 We can achieve the highest level of transparency with glass balustrade systems.
Balustrade glasses can be used outdoors and indoors.
Production can be made in special dimensions upon request.
Balustrade Glass Color: Patterned - Smoked - Bronze - Green - Blue - Silver - Can be Special Reflected.
GLASS RAILING - BALUSTRADE Turkish Manufacturer - Turkey
Thanks to the glass railings, we can be protected against falling.
Glass railings can help us a lot in decoration.
Glass railings can be mounted using stainless or aluminum apparatus.
Glass railings can be used in cases where it is desired that the balcony and terrace views are not blocked and a modern look is added to the used building.
A glass balustrade or glass balcony balustrade is a lavishly stylish feature in almost any decorative or architectural context. They combine their beauty with less obstructed views and the practicality of windbreak, durability and easy cleaning and maintenance.
Glass railing systems can be used for any staircase, deck, pool, balcony, railing or other suitable application that requires a safety railing, fence or handrail.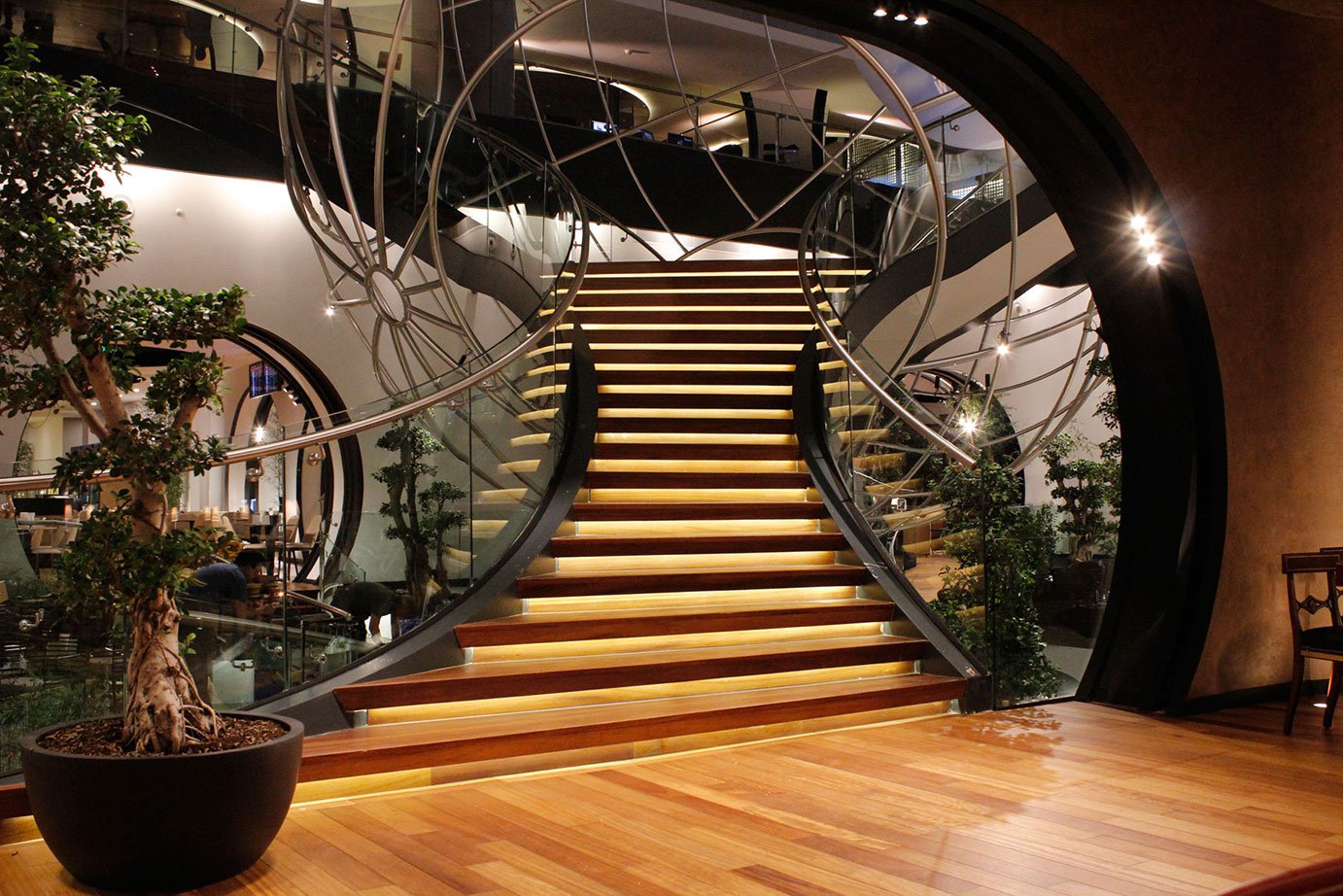 Balustrade glazing is exceptionally easy to install and can be produced in an endless number of customizable ways.
Glass railing systems, easy-to-clean panels repel water and oil, are resistant to dirt, etching and staining.
It can be mounted with hidden fasteners for a clean look.
Glass balustrades do not cost maintenance.
It is very rich in variety and color.
It can be installed in all areas.
Compatible with other railing elements (stainless, wood, aluminum, etc.).
In terms of design options, versatile railing systems can be produced.
Outside or inside, glass balustrades are rustproof, have the highest safety ratings and are long-lasting.
Glass balustrades open up views, add safe space and create an ideal windward curtain for outdoor comfort.
Frameless glass balustrades are a real premium product that is always popular with architects and designers.
Frameless balcony glazing keeps rain, snow, wind, dust and birds away from your balcony without reducing the amount of light you receive. This protection means less time and money is spent on maintenance and repair of the inner surfaces and structures of the balcony. Our balcony enclosures reduce noise levels by up to 50%, so you can relax and sleep more comfortably inside your home. You can also sleep soundly knowing that our retractable glass is safe, which means greater safety for that downstairs.
There is no better way to remove all barriers indoors and outdoors while maintaining comfort and safety in a home environment.
Frameless balustrade windows give the ultimate in unobstructed, wide-open views.
Frameless balustrades use double-layer laminated glass and can be installed by inserting a lower support channel that can be mounted in different ways. The handrail is not required, but a thin elliptical rail can be attached to the top of the railing.
There are no length or size limitations.
Framed glass balustrades, exquisite engineering, provide nearly seamless views at a cost often associated with old-fashioned systems that rely on frequent upright posts.
A comfortable handrail with framed glass balustrades, profile and color options completes a strong and safe structure.
Framed glass railings provide a very comfortable surface to lean on.
A covered balcony is a safe place for children to play.
Shaped glasses can be used as balustrade glasses.
Thanks to the balustrade glasses, the continuity of the light and the image can be provided.
By making technical improvements in the design of the glass balustrade structure, we can integrate the strength of precision-engineered handrail profiles, lighter glass and a strong support base.
Light, strong state-of-the-art glass balustrades can be made that require little and in some cases no vertical support.
Thanks to their modular design, we can mix and match components the way you want, creating truly unique balustrade glasses.
Glass balustrades can be produced as Tempered, Untempered, Curved Tempered, Convex Tempered, Printed, Digitally Printed and Laminated.
The tempering process is the heating of the flat glass until it reaches its melting point and cooling it by blowing air instantly. Heating time varies depending on the thickness, color and/or coating of the glass.
Before tempering, the edge processing (run-in) process must be applied to the glass. Cut glass cannot be tempered.
There will be cracks, flake waste, etc. on the edge of the glass that will be tempered. there should be no errors, such errors should be corrected.
Tempered glass is 4-5 times more durable than non-tempered glass.
When tempered glass is broken, it breaks into small pieces such as membranes that do not have cutting properties.
The resistance of tempered glass to thermal stresses increases. Because of these features, tempered glass is also called safety glass.
Tempered glass cannot be cut, holes cannot be drilled.
Tempering is one of the most critical processes in the factory. About 70-75% of the cut glass is tempered.
Tempered glass, which is a safety glass, is one of the reasons for preference for balustrade glasses, as it has the feature of breaking the glass fragments into small pieces in a way that does not cause injury as a result of possible breakage.
When a curved tempered or flat tempered glass is broken, it is almost harmless to humans. This is because glass pieces made from tempered glass are not sharper than other types of glass.
The tempering process not only gives the glass a safety feature but also increases its mechanical strength of the glass.
The resistance of tempered glass to sudden temperature change is 200°C.
Non-tempered glass, on the other hand, can withstand a sudden temperature change of up to 40°C.
Curved glass balustrades give architects and designers the freedom to create aesthetically pleasing curved glazed facades where straightness, corners and edges can be enhanced by soft curves.
Curved tempered balustrade glasses have all the features of flat tempered glasses.
Curved glasses can be produced in many sizes, dimensions, curved and curved glasses.
There is no model of curved glasses.
The desired prototype is produced.
Curved balustrade glasses provide a new functional and aesthetic quality according to the environment and place of use.
In non-tempered curved glasses, large fractures occur as a structural behavior after breaking.
Balustrade glasses can be produced by laminating with transparent, smoked, colored and printed PVB.
In the production of laminated glass, a matte Polyvinyl Butyral (PVB) layer is placed between the two glasses and the glasses are passed through the furnace in the assembly line. Then the glasses are subjected to heat treatment in the Autoclave furnace.
At the autoclave exit, the PVB becomes transparent and integrates with the glasses. Glass that comes together under normal conditions cannot be separated from each other. It becomes a single glass.
Depending on the needs, the types of glass and the type of PVB used vary. "Acoustic Laminated Glass" is obtained in case of using special PVB with acoustic properties.
When colored laminated glass is desired, the desired color is obtained with either colored glass or colored PVB.
The most basic feature of laminated glass is that it is seriously resistant to impacts. The glass does not break against the impact, cracks occur around the impact point. For this reason, laminated glasses fall into the "Safety Glass" group.
The degree of safety increases with the use of tempered glass and thick PVB.
If it does not contain tempered glass, laminated glass can be cut and its edges can be ground.
The most important step in laminate production is the removal of the air between the PVB and the glass.
By using colored pvb in the production of laminated glass, balustrade glasses of different colors can be produced.
Painted glasses can be laminated with transparent pvb and balustrade glasses in the desired color can be produced.
It can only be used as a balustrade glass in painted glass in the form of a single glass.
By laminating digitally printed glasses with transparent pvb, balustrade glasses in the desired color can be obtained.
With many different color options in profile colors, an aesthetic appearance can be achieved in balustrade glasses.
---
OTHER PRODUCTS